Newborns are our passion!  Every newborn session with Elvie is guaranteed to make you smile. She creates ever lasting images of your precious new addition. Remember… they are only little for a little while, so let us capture those first fleeting moments of your newborns new life.
Elvie Diaz has worked with thousands of newborns, with countless hours of hard work & experience in handling newborns.  You can trust in "Auntie" Elvie that your baby will be in loving and safe hands.  
When it comes to your newborn, the first priority is always safety. We will not comprise safety for the shot. 
Click on "Book Now" to lock in your appointment. Elvie is limited on the number of newborns she is able to photograph per month, so please book your appointment months in advance. Any question please don't hesitate to contact my assistant at: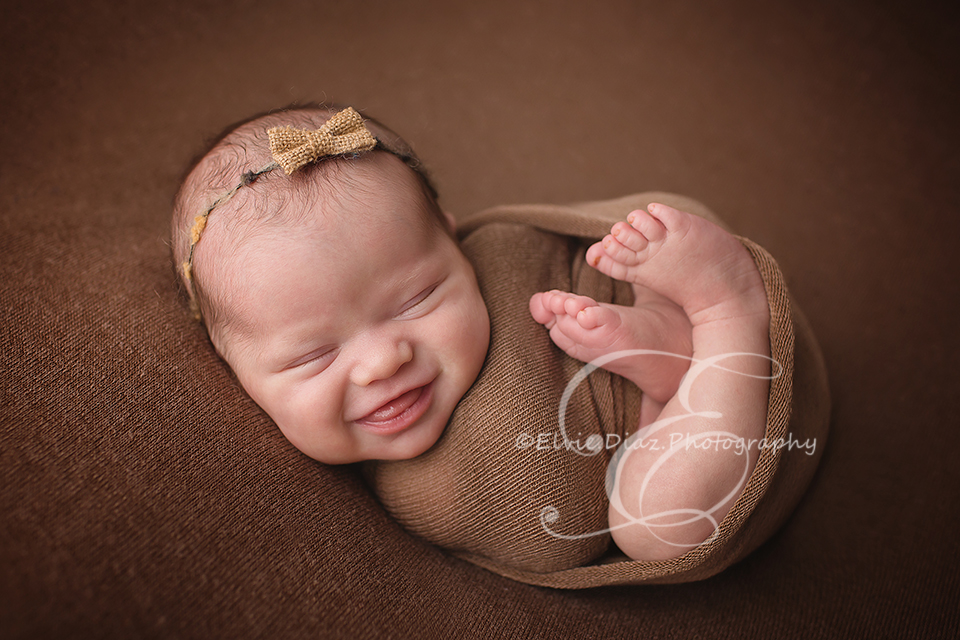 Smile, I'm finally here | Elvie Diaz Photography